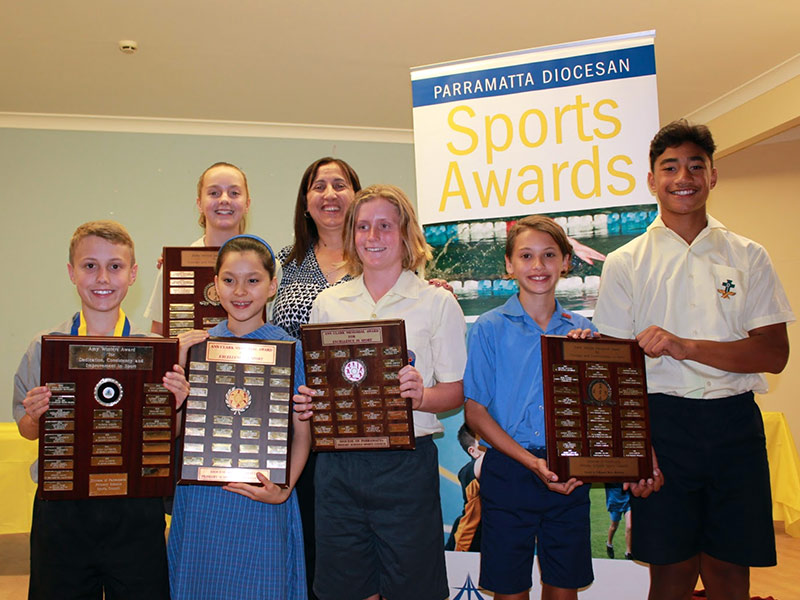 The outstanding achievements of 34 students in sport were acknowledged late last year at the Catholic Education Diocese of Parramatta Primary Sports Awards night.
All the students received the Parramatta Diocesan Catholic Primary Schools Sports Council (PDCPSSC) Sports medal, while six received the 2019 Parramatta Diocesan Primary Sports Major Awards.
CEDP's Primary Sport Teaching Educator Margaret Thornton acknowledged the young sports men and women in the Diocese whose skills, determination, resolve and enthusiasm for their chosen sports filled the year with personal bests and outstanding results.
"We have students from our Parramatta Diocese who are members of State and National Championships winning teams and those who are State and National Champions and medalists. Wow, we are truly in awe of those achievements!," Mrs Thornton said.
"Some of these students are athletes competing in the athletes with a Disability class. Many of us have sat in the stands at the swimming, cross country and athletics in awe of their courage and determination to just finish the race even though the pain is unbearable but the feat of completion is an awesome feeling. In my eyes these athletes who display a willingness to compete at this level should be proud of their achievements," Mrs Thornton said.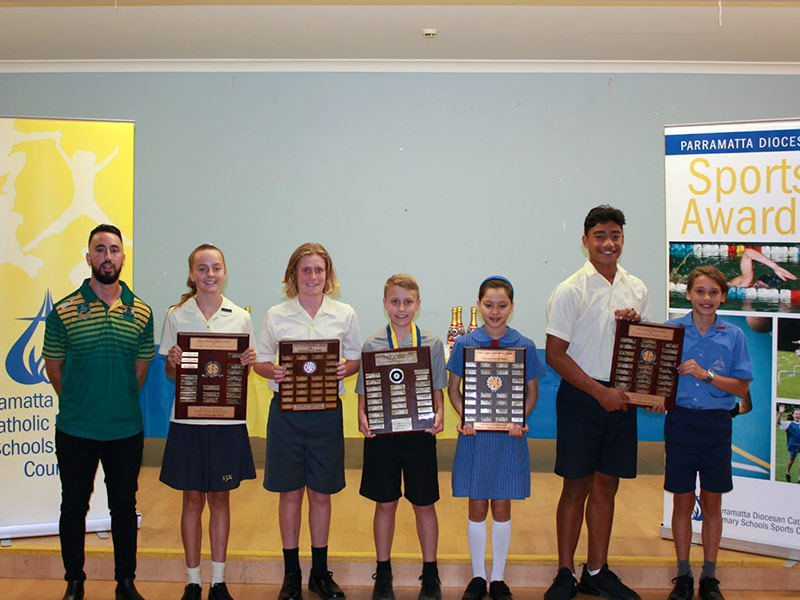 She also thanked the teachers, principals and acknowledged the importance of supporting roles of families.
The six students who were recipients of the 2019 Parramatta Diocesan Primary Sports Major Awards included: 2019 Ann D Clark Memorial Award for Excellence in Sport: St Angela's Primary School Castle Hill student Jarvis Hemmings and St Bernadette's Primary School Dundas Valley student Heidi Shumack.
2019 Kathy McGee Memorial Award for Courage & Determination in Sport: Our Lady of Lourdes Primary School Seven Hills student Joshua Cetinic, St Francis of Assisi Primary School Glendenning student Heinz Lemoto and St Joseph's Primary School student Chanel Bastin and 2019 Amy Winters Award for an Athlete with a Disability for Perseverance & Courage in Sport went to St Paul the Apostle Primary School Winston Hills student Matthew Engesser.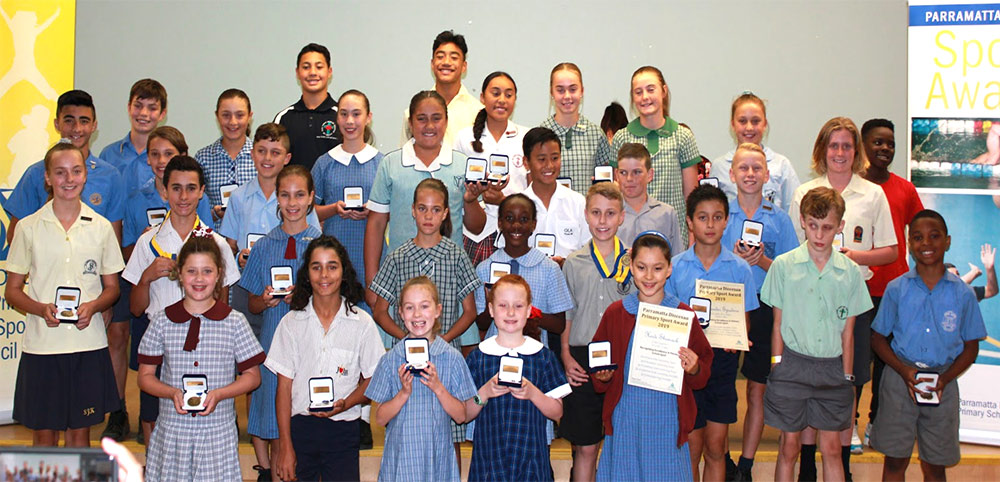 Learn more about Primary Diocesan Sport (PDCPSSC)