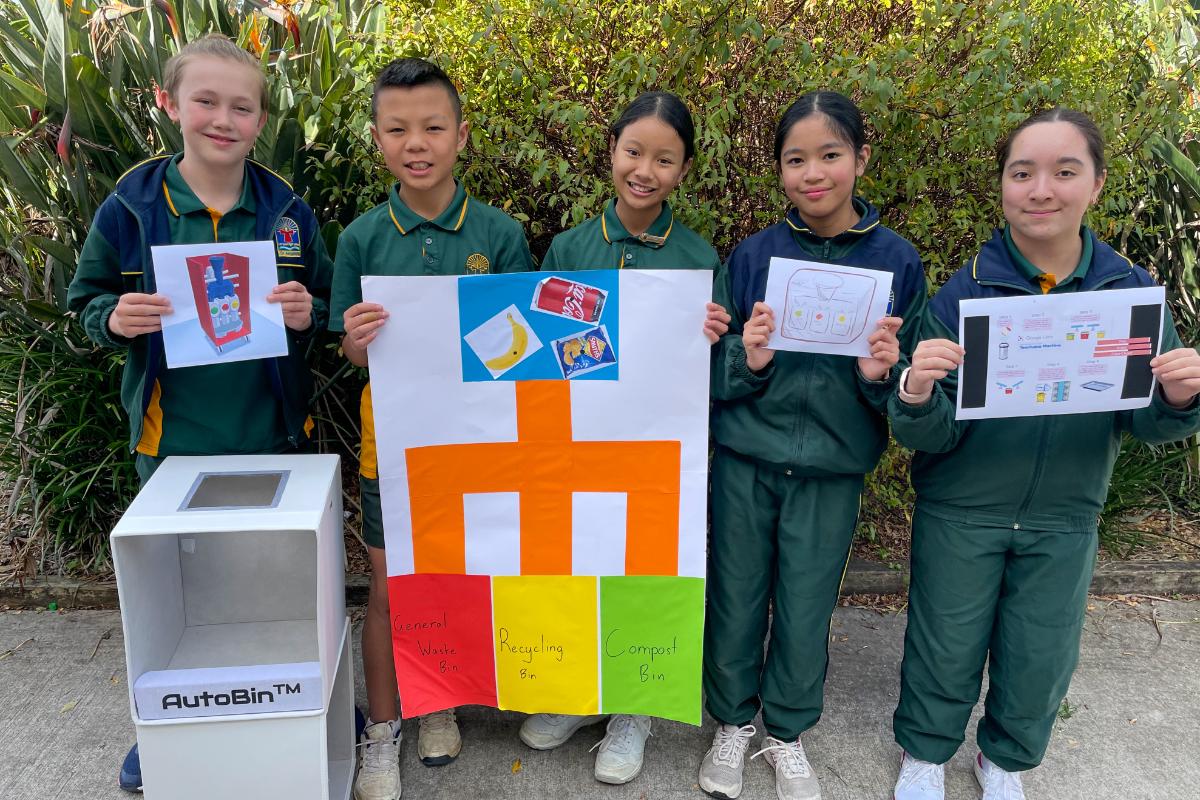 Students from St Angela's Primary Castle Hill are jetting off to Melbourne this week after their 'Autobin' project was selected as a finalist for 2022 National STEM MAD competition.
The 'Autobin' is a teachable machine that automatically sorts waste into the correct bins. The project clearly impressed the judges who selected it as one of three finalists for the Best Integration of Technology Award (Primary) category.
The students are excited to be able to present their project in front of hundreds of other students at the STEM MAD National Showcase in Melbourne on Tuesday (September 6th).
Committed to improving environmental sustainability, the 'Autobin' team wants to improve waste management in a creative and innovative way.
"Our project will improve waste management so that recyclables don't get sent into landfill and can decrease the overall amount of waste in landfill," said students Jesselyn, Kem, Marcus, Gia and Anabelle. "We also think it can help children and adults recycle properly and help them learn the consequences of not recycling."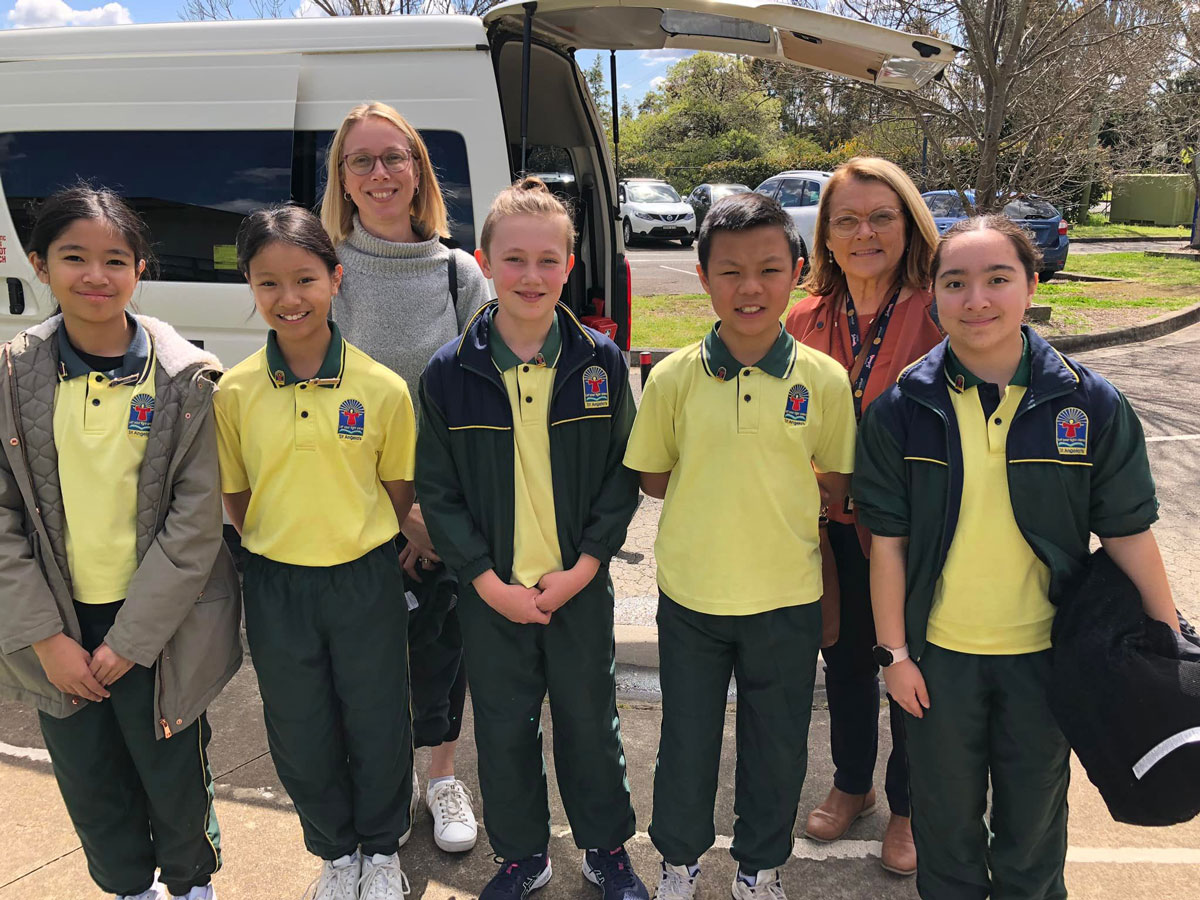 For the Year 6 students, the experience has not only allowed them to develop their skills in Science, Technology, Engineering and Mathematics (STEM) but has helped them forge friendships and strengthen their teamwork and collaboration skills.
"The best part of the experience was working together with the group, making the models and using different materials and applications," said the students. "We also enjoyed discovering new things together including learning about each other."
Teacher Tahlee Simpson couldn't be more proud of her students.
"They showed dedication working in class, through lunch breaks and after school to ensure they created an engaging project using technology in many different ways," she said. "We are all extremely proud of their efforts and are very excited to be heading to the STEM MAD National Showcase in Melbourne. What a fantastic achievement!"
It follows on from the highly-successful CEDP STEM MAD Showcase held during Term 2. View all the incredible projects
---
View and download photos